Technical SEO Audit

Our in-depth technical SEO audit will provide you with all the insight necessary to propel your website to the top of the search engine results.

A technical SEO site audit can increase profits, decrease costs and create a solid foundation for future growth.

Our SEO site audit service will give you the knowledge and insight to make the right decisions for your business.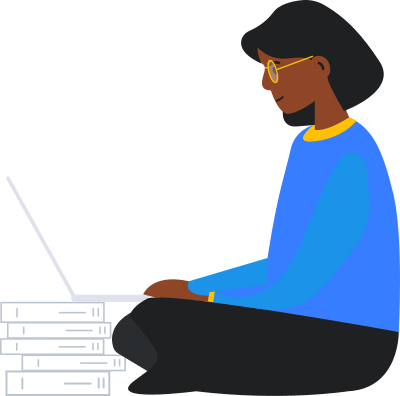 ---
Want to Talk?
---
Why do a Technical Review of Your Website?
Fuel Your Online Presence
Your website will fuel your online presence and performance, so an audit is the first firm step towards identifying and remedying structural and content problems which are hindering its performance.
Identify Performance Blockers
The objective is simple, to identify performance hindering issues and to provide actionable recommendations to swiftly rectify any highlighted technical SEO problems.
Remove Potential Obstacles
At Search Authority, we audit all new client websites with the aim of identifying and remedying any potential obstacles to SEO performance. Every site we have taken on for SEO has had errors limiting its performance in search.
Make It Easier To Index
Google uses over 200 inter-linking ranking factors when indexing websites. If you make it easy for Google to index and crawl your website, it will perform better in the organic search results.
---
What our Technical SEO Audit Covers
The SEO audit can be general or focused on a particular area of concern. For example, you may be experiencing problems with speed, indexability or low click through rates.
While SEO best practices are well documented, they're not always applicable to every site with the same level of effectiveness. E-commerce sites have very different requirements to informational sites so we take a pragmatic view when running optimisation health checks on sites.
The information captured during the auditing process allows our team to make accurate, impactful recommendations for your specific website and situation.
These are distilled into an easy to understand document which will be explained to you at your level of understanding.
---
Frequently Asked Questions
How long does an SEO Audit take?
Depending on the size of the website, a Technical SEO Audit usually takes between 2 and 3 weeks. Once we know your exact needs and goals for conducting an audit, we will create an appropriate timeline that is applicable for your site.
What should I expect after an SEO Audit
Conducting a technical SEO audit to check your website's health and your SEO errors is essential but so is actually fixing the errors found as a result of the technical analysis. Our audits present a prioritised list of findings and suggestions for correcting. After the audit is complete, we'll schedule a follow up call with you to go through these findings. We highly recommend that your IT team, web developer, or marketing team implement these changes as you know your website and its limitations best. We are happy to assist as you make changes and will even check the work that has been dones to ensure the issues have been corrected.
How often should I audit my website?
SEO audits play a key role in search engine marketing, and can be that first step to taking your business to the next level. It is good practice to run regular full technical SEO audits (similar to a car's MOT) to ensure that your website complies with 'best practice SEO' inline with Google's Webmaster guidelines.
---
Why Choose Us?
Although the Search Authority SEO team uses a number of customer made and industry-tested tools along the way, there's nothing that can compete with the keen eye of an experienced industry professional when it comes to your SEO audit. With over 20 years experience of search engine optimisation and in-depth knowledge of the various algorithmic changes that Google has gone through over the years, we believe we are well placed to provide you with the comprehensive health check that your website needs. Is it time for your website to get an SEO health check? If so, contact our team of SEO experts today to get one scheduled.
---
Need An SEO Audit?